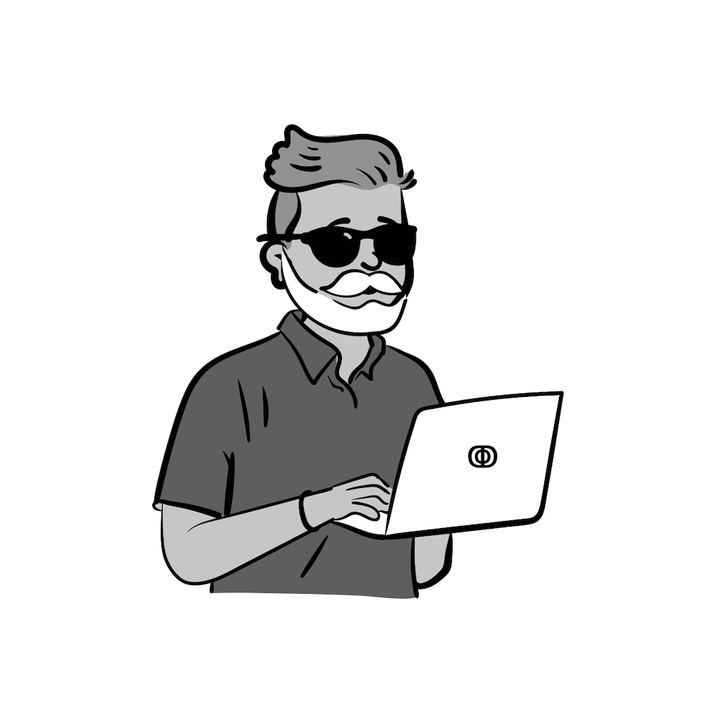 The Silicon Valley Copywriting Club
Get people excited about your product in Five easy moves, by Paul Montreal
Focused on You, the Y Combinator class of Winter 2023
This course is specifically and exclusively for technical startups in the YC class of Winter 2023. You will receive as much support as you need to move beyond your investor pitch and create a more compelling consumer pitch. One that will equip you for the next phase of your growth.
A clear path to follow to confident copy and messaging that converts.
Early adopters don't need to be sold, they love to play with new toys. But as your market grows, so does the pressure to become more persuasive.
Your copy and messaging is often the first, and only thing, a prospect will use to judge you and your product.
You've been living and breathing that product. But that closeness and that technical genius can make it harder to connect with those new customers.
Most customers are too busy trying to solve their most pressing problems to care about new products and new companies.
So I work with you to tell a more persuasive story about the value you bring to the table. A story that connects the dots between your product and your customer's deepest and most urgent motivations.
Fully supported by a fresh set of unbiased eyes.
Think of me as a fresh set of experienced eyes. I'm on your side and I've got your back. Helping you avoid critical mistakes and grow with confidence.
Asynchronous support lets you benefit from economies of scale. Learn from your YC colleagues in the comments, or working with me privately on sensitive topics through shared google docs.
Jump on, jump off. Support when you need it, without the wait.
You need testable copy asap, but great copywriters need to be booked months in advance. Once they start working on your copy, you're both under immense pressure to learn about your customers and have all the answers on demand. In reality you're only going to learn how your customers think with repeated contact over time. So being able to dip in and out when you need support, without waiting, allows you to make quick progress and then get back to work asap.
It's science, not art. A process, not a masterpiece.
The traditional cost and waiting time for a great copywriter often results in the work being treated as if it were art. A costly masterpiece to be treated as such. But great copy isn't art at all, and it has almost nothing to do with fancy writing. Copy that converts to sales is a more scientific process of learning and experimentation. Rather than seeking to create an untouchable piece of writing that can only be applied to one area of the business, this course aims to help you and your whole team better learn the general selling points that move your customers to act. By focusing on selling points, and a general narrative that ties that together, you can adjust and adapt your messaging to any communication, made by any member of your team. Whether you're writing a sales letter, an email or sending a DM.
Price: Risk free, guaranteed.
The beginning of a company is a fragile time and you've got a limited budget, so let's make this a no brainer for you. My primary goal is getting you started on the path, finding true product/message/market fit and building a long term relationship. (Maybe a testimonial as well).
If you get value from this fully supported course, pay me what you think it's worth, after we've upgraded your copy. The recommended guide price is $3000. But there's no commitment, no expectations and no hassle.
If it turns out we can't add value, no worries, no cost. We can walk away as friends.
Act now.
There are far more companies being selected for YC this year, than I can practically work with, even using this format. So, access to this risk free offer will be for a limited time, on a first come, first served basis. I'd recommend joining the program and introducing yourself immediately to avoid disappointment.
Your Instructor

Marketing troubleshooter and professional set of objective eyes. Working mostly with high-tech startups. Interested in the stories we tell ourselves, and each other, to create change.

"Paul made all of us, including the co-founders, take a step back and describe our product/features from a human level. We were caught up living and breathing this stuff. Our language assumed that the world knew what we were talking about, when in fact, that wasn't the case. Working with Paul, we became confident with taking a different approach, to tell a story, about a technical need. As a bonus, our new employees were able to get up to speed faster than before about the benefits of our features. I would most definitely recommend Paul, he knows how to cut through the fluff and get back to the basics, the fundamentals that people can really connect with." Sunny Cha, VP of Marketing, Tenjin, San Francisco.

"After years of marketing your own brand it can happen that you don't see the wood for the trees anymore. Paul is really good at pushing you to focus on the essence of your product. Once you are there he keeps you there, tirelessly asking—until you can tell the story of your product clearly, comprehensively, and at the right pace. Working with Paul is both tough and fun. It requires your full attention, and it is worth your full attention." Oliver Reichenstein, Founder, Information Architects & iA Writer, Zurich.


"Before Paul I don't think we, as a group, were aware how complicated it is for clients to buy 'big data' products such as ours and find them valuable. In most cases it is a non-technical operational manager who benefits, day to day, from such a product. It is a non-technical manager with purchasing power who is deciding about the purchase of such a product or its alternative. Paul helped us craft aspirational messaging that caters to all these groups. And on a personal level, working with Paul gave me a deeper insight into my own role. I've already recommended Paul. I think all 'big data' companies with new products have this type of problem and need to do this type of work to grow beyond their initial niche." Matthaus Krzykowski, Entrepreneur & Investor, Salisbury Ventures, Berlin.

Course Curriculum
Premise: We buy hope, comfort and control and that's all we buy.
Available in days
days after you enroll
Before: How is your customer struggling, before they buy your product?
Available in days
days after you enroll
After: How will your customer experience more comfort & control, after they buy your product?
Available in days
days after you enroll
Frequently Asked Questions
I'm really busy, how much time, work and energy is this going to take?
This framework is designed to fit in with your busy YC and post YC experience. You've got a dozen critical tasks all fighting for top place on your To Do list. Creating messaging that persuades consumers to hand over money, is only one of them. There are 5 key questions consumers need answering to their satisfaction. This format allows you to handle those questions, one at a time, when it's convenient to you. And it allows me to help you brainstorm and connect the dots, asynchronously, without the need for appointments, meetings and scheduling. You could read through everything in this program in about an hour if you wanted. I've kept theory to a minimum. Everything is focused on helping you get started, within the time, energy and knowledge constraints of an early startup. (If you've already read my Pimp Your Pitch article, you've already seen the key questions we'll cover).